A WhitePubs® Site

I do not call this a "blog". I have resisted for decades doing that. I still resist. I am losing....
Donnamaie's Diary - 2017
April Newsletter 2017 WhitePubs Newsletter About Caliente Morgan, Lady Morgan, and Donnamie White pen names - April 2017


Why Do I Use Flowers? (Most of the Time) Because - I have a garden. April 22, 2017


Dog Collar Problems? Fingers Not Strong Enough? Here's a quick fix! April 18, 2017


To Pen Name or Not to Pen Name, You decide! March 16, 2017


Furry Alarm or how a long-haired, male, 4-yr old cat found his new home. Meet Sir Thomas,
aka, Thumper - March 15, 2017
Donnamaie's Diary - 2016
Donnamaie's Diary - 2015
Funny noises in the kitchen - which I was ignoring...... You should never ignore funny noises coming from your appliances! March 3, 2015

eBOOK ASSEMBLY - you wrote a book, now what is all the other crap you have to put with it before you format it and release it? It seems to be a well-guarded secret. A little detective work can help. Here's what I found. March 2015.
The contractors are reduced to occasional interruptions. The $35K + kitchen is PERFECTION.
Donnamaie's Diary - 2014
2014: Shoveling out from under the move. Adjusting to my new schedules. I have been writing - but posting on facebook and email. Need to fall back and regroup.
Twas the Night before Christmas at My House
a Poem by Clement Moore; Comments by Donnamaie
You Know you are a Mac Addict When . . . Published (some of them) in MacAddict Magazine. From 1998 - which make it even more interesting.
Older Stories
A lot of my older stories are going to be published in collections. Here's some of my favorites.
The hilarious short Essay - The Calendar You Gotta Read This One! (1994) Last Edit 1998. This story appears in the Collection "Adventures in Stalking Fabio" TBP
Working Mother's Morning How a working single mom manages to get to work. This story appears in the Collection of the same name: "Working Mother's Morning" TBP
Men Don't Get tthe Attraction of the Vampire Lover And why women do. (2012)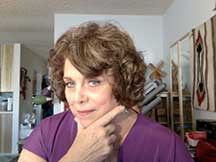 www.Donnamaie.com my home page
Caliente Morgan my pen name for Hot Cops series - Contemporary sexy alpha books
Lady Morgan my pen name for Regency books
WhitePubs.com My California Corporation - I Produce eBooks, print books - mine
Fabio Inc. (Fabio Inc. Business pages)
Fabio International Fan Club Fan Club Pages since 1995 - Latest news - also see the Facebook Group Page
Fabio Fan club Facebook Page (closed group - takes approval)
www.Facebook.com/Whitepubs/ My Author Facebook Page
www.donnamaie.com/STORYTB_DEW.html My website Blog
---
For information about this file or to report problems in its use email donnamaie@sbcglobal.net
Copyright © 2017-2000 Donnamaie E. White - WhitePubs Enterprises, Inc.
WhitePubs ® is a registered trademark of WhitePubs Enterprises, Inc.
Photos are the property of WhitePubs Enterprises, Inc. and may not be used for commercial purposes without written permission of the owner.

Certain images are the property of their respective publications or photographers.
These items may not be copied or reproduced without the express written consent of their owner(s).
---